We wake up every day with aspiring desire & dreams to be fulfilled at some point in time. We congregate things we desire for and plan to spend a few days with the adventure of planning. The dream has to take the long aspiring journey to make it feel successful. Do you ever wish for an adventurous Dubai desert safari morning tour? Usually, the dream is fulfilled through Dubai desert safari. Dubai desert safari has a special place in the state of UAE. The desert resembles a unique place for the desert activities who have won the hearts of many travellers. But why do people spend a lot of time in morning desert safari? Morning desert safari in Dubai is not just about amazing dune bashing experience or skidding on top of the dunes. The electrifying Dubai desert safari morning tour mesmerizes the tourists who love to partake the adventure, in the early morning for an exquisite experience in desert safari they can witness in Dubai, desert safari drive, BBQ, camel rid and many other offers a splendid experience. But why do people love morning desert safari in Dubai? There are several safari operators offering a whirl of morning desert safari in Dubai but what exactly attracts people for Dubai desert safari morning tour?
How about spending quality time in Dubai desert safari? Morning silence in the midst of the desert gives a sense of natural blessing of god. The craziest heart touching recreational activities will make you feel afresh. The sand dunes looked quite beautiful in the morning. Nevertheless, you'll be accompanied with pick and drop service, camel ride and quad bike unless the beautiful sunshine scene admires the beauty of the desert. Dubai desert safari morning tour offers hope of starting a new life aim like a day.
Here you'll find 6 cool reason reasons why people adore Morning Desert Safari In Dubai?
[su_heading size="19″]Experience The Thrill Of Sand Dunes[/su_heading]
If you haven't been in red dune safari then you're missing out the most amazing and thrilling desert safari adventure of the planet. One couldn't miss the proliferating sweep in the land cruiser around the Arabian desert see a glimpse of the spell bounding landscape. Be it ride over the red dunes while discovering exciting things that are worth spending your money into. The morning desert safari in Dubai begins with an adrenaline-pumping dune bashing where you could reap the benefits of resting at the Bedouin-style campsite alongside the smoky, BBQ entertainment with Arabian music depicts the enchanting nature of the desert landscape.
[su_heading size="19″]Enjoying The Ride In SUV[/su_heading]
The morning desert safari tour in Dubai is conducted through an exclusive ride of SUV cars like hummer, land cruiser. These cars are one of the finest in look and comfort which offer a phenomenal experience in the desert and then vehicles are ready to drive up on top of the sand dunes and then rapidly moving downwards. The SUVs are maintained with every safety gear to look comfortable. Enjoying Dubai desert safari on morning provide you with the chance of enjoying quad biking, sandboarding and camel riding in the dunes. Experience an adventurous ride in a 4×4 wheel SUV going up on the dunes to make a steep gradient making the vehicle skid over and do much more. It is one of the most favourite recreational activities in Dubai desert safari. Although the entire UAE is not an open Dubai desert safari activity can be experienced in certain parts of the desert certainly where sand dunes provide the chance for a thrilling top gear experience.
A Morning Desert Safari in Dubai is one of the exciting yet alternative ways to forget the normalcy of life and experience the vastness of desert at least for few hours and engage in something full of thrill and adventure. But how do you want yourself to be level as per adventurist or fun lovers' activity? One of the best ways to relinquished in search of pleasant solitude and relaxation is through planning a morning Dubai desert safari tour.
[su_button url="http://www.thedubaiadventuretours.com/blog/the-ultimate-dubai-desert-safari-morning-tour-experience/" style="bubbles" background="#e82959″ wide="yes" center="yes" icon="icon: mail-forward" text_shadow="1px 0px 0px #000000″]The Ultimate Dubai Desert Safari Morning Tour Experience [/su_button]
Note: If you need help while choosing the best morning desert safari in Dubai then, here is an all-encompassing Dubai Tour Agency with affordable safari packages covering a broad desert safari tour package.
[su_heading size="19″]A glimpse of the Emirati Culture & Heritage[/su_heading]
[su_button url="http://www.thedubaiadventuretours.com/blog/benefits-of-choosing-morning-desert-safari-in-dubai/" style="bubbles" background="#e82959″ wide="yes" center="yes" icon="icon: mail-forward" text_shadow="1px 0px 0px #000000″]Benefits Of Choosing Morning Desert Safari in Dubai? [/su_button]
It's been a while desert safaris are making a name for themselves with exciting cultural tour experience an exquisite tour from selected Dubai tour agency. Take a quad bike desert safari Dubai which you can't afford to miss at any cost. Plan a Dubai morning desert safari with The Dubai Adventure Tours with a share of adventures in the form camel riding, sand skidding, dune bashing and many more. As a complete package desert safari adhere to make the trip really exciting to give a look of splendid and inspiring Bedouin traditions and heritage, for example, smoking shisha, henna designing, Tanura show etc.
Take mesmerizing photographs
Desert safaris are meant for true photographers delight whilst this gorgeous landscape offers excellent sunrise and sunset views. You can take this opportunity for making a great roading trip to some amazing snapshots.
Morning Dubai Desert Safari Locations
Al Awir
This place is regarded as the farming village but has now become one of the most popular tourist's spots in Dubai for fun-filled adventurous. On a 40km stretch from the city centre, the region has remarkably stood for imposing sand dunes turning it a great destination for different recreational activities of morning Dubai desert safari.
Al Lahab
This place is closely situated to Dubai city and it would take an hour of drive to find yourself into the biggest desert terrains. With endless stretches of the luxury desert safari Dubai you'll find the majestic red dunes which are excellent for desert camping attraction, besides visiting Al Lahbab is referred to as cheapest desert safari Dubai.
Liwa Oasis
Spread over a vast land in the desert, the biggest of the sand dunes. You can find Liwa Oasis desert safari Dubai cheapest rates in The Dubai Adventure Tours who promise to give you most authentic desert Dubai experience. Liwa situated in the northern periphery of an empty quarter in the desert oasis which offers a splendid and authentic desert experience. Liwa Oasis is located at about 300 kilometres from Dubai with more than 230 kilometres from Abu Dhabi.
[su_heading size="19″]Morning Desert Safari[/su_heading]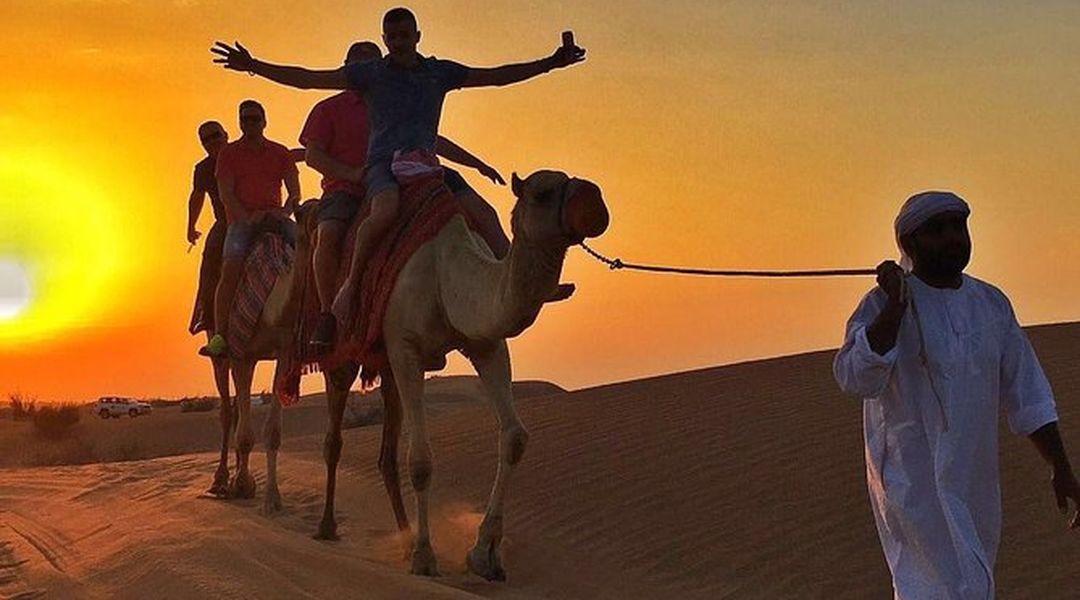 Morning desert safaris are charming in nature where you don't need to spend long hours in the desert. A morning desert safari is typically last not more than 4-5 hours which allows you to get out in sands and experience the inmost beauty of the desert through different recreational activities.
[su_button url="http://www.thedubaiadventuretours.com/blog/things-you-need-to-know-about-dubai-desert-safari-a-complete-guide/" style="bubbles" background="#e82959″ wide="yes" center="yes" icon="icon: mail-forward" text_shadow="1px 0px 0px #000000″]Things You Need To Know About Dubai Desert Safari – A Complete Guide [/su_button]
Do you know Morning Desert safari is also referred to as adventure desert safari Dubai? Starting at early in morning safari guides pickups the travellers for once a while lifetime time experience of getting a witness to daylight falling on the desert and the entire panorama highlights the magnificence of a cool yet serene morning.  It is a wonderful experience to ponder upon the orange to pink compelling golden hues. Also, the Dubai desert safari is incomplete without a full-fledged Dubai safari tour agency. Let The Dubai Adventure Tours provide a complete unforgetful experience on the adventure trip by adding your favourite morning desert safari destinations.
[su_heading size="19″]What Makes Morning Desert Safari in Dubai a Highly Demanding Adventure Trip?[/su_heading]
Adventure desert safari Dubai is for those who want to enjoy the desert experience without any hindrances. In spite of the fact that entertainment programs are not included but with ample full of adventurous activities, you'll hardly find time for relaxing.
One of the most curated adventurous morning desert safaris recreational activities is dune bashing. If you're an early riser then you may be able to gaze at the sunrise in the desert. Get an opportunity to witness how people of the desert travelled in ancient times across the desert as you rid on a guided camel Dubai desert safari. Camel is recognized as the ship of the desert and they have been primarily used for transportation in the desert's scenario. Literally with guides from The Dubai Adventure Tours ensures your experience remains phenomenal without any hindrance so that you will have a wonderful experience at the desert.
Morning desert safari is the best desert safari in Dubai that unveils soft light rays of the morning sun while the sand beneath your feet is still cold from last night.
Fun and adventures are a part of morning Dubai desert safari that opens the gate with the dune bashing experience in a land cruiser.
Customize the morning Dubai desert safari according to your choice.
Experience a splendid landscape of Lahbab desert on a thrilling ride
Take as many photographs of the beauty of the desert in your camera
Professional guides will accompany you at every place of the morning desert safari journey.
[su_heading size="19″]Why Choose The Dubai Adventure Tour As Your Dubai Tour Agency?[/su_heading]
Taking a wisp into the morning Dubai desert safari people travel to Dubai with numerous reasons. Whilst for some it's the adventure and thrill associated with the Dubai adventure tour. It is now the chance to take a break from the routine and give yourself some leisure. Whatever might be the reason the desert safari Dubai cheapest rates definitely excites everyone. The Dubai Adventure Tours already one of the finest looking Dubai tour agency that provides everything from adventure to entertainment. There is quite a lot of many types of desert safari you can choose from. Nevertheless, from luxiouros safaris to style safaris we take accounted in exploring the unexplored locations so that you can pick the most that tempt you.
The Dubai Adventure Tours offers a splendid experience when you book an appointment of Dubai desert safari. Along with you get the best preference at the time of booking. If you wish to know more about the morning Dubai desert safari then follow the Quora post.